Sign Up For Baby Diaper Services
Quick start your service & Pay Now
You can quickly and easily sign up for your first four weeks of service and pay through PayPal by filling out the form below. All information must be for the family who is to receive the service. Make sure to provide a working telephone number so we can call you to confirm the order and delivery address.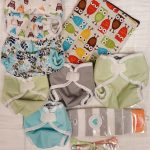 Bundles: 1 – 2 – 3
1.Basic: $58.00
5 Wraps
2. Plus: $70.00
6 Wraps
3. Premium: $105.00
6 Wraps
Wet Bag
Snappis 3 pack
Baby legs
Our Bundle Kits are also for sale on our Store page.
Prices include Paypal's service fees. Setup handled over the phone does not have these fees.
Complete this form for the family who is to receive service, and a representative will contact you for account set-up
If you wish to discuss sizes and accessories before getting set up, or if you want an alternate method of payment, fill this form and we will give you a call!